Change management, project management and people skills support, to help you learn and grow
We specialise in change management, project management and people skills, providing accredited courses and tailored training and consultancy, fine-tuned to your real-life change challenges
Don't let efficiency demands, new ways of working, restructures or digital disruption overwhelm you
We can help you:
Support people through the emotional upheaval of constant change
Be equipped with the right tools to deliver in a more efficient and agile way
Have the confidence and mindset to make change happen
You will be inspired to embrace change, not feel overwhelmed by it
Choose the type of support that's right for you
Gain a globally recognised qualification and successfully manage change initiatives. Approved by APMG International or AXELOS, our classroom and virtual accredited courses boost yours and your team's specialist skills.
Address your priorities with short, power-packed sessions tailored for your organisation. Hand pick topics that match your priorities and get your teams working on real solutions via our in-house or online masterclasses.
Resolve issues faster and embed new ways of working with our expert guidance and support. Our remote and face-to-face consultancy services are tailored to give you as much or as little support as you need.
What makes us different?
We believe our understanding of people and processes makes us stand out. People need processes to solve problems. But processes only work if people are on board with them. Balancing the needs of both is one of the trickiest areas of change management.
We know what it takes to get them working in harmony.
We work in a practical and down to earth way, blending change and project management theory with your real-life examples.
We like to work in partnership with you, to know your organisation, culture, what makes things tick there, your challenges and your aspirations. Based on what you tell us, we design and deliver the level of support that's right for you, whether that's training, consultancy or both. We can also help you embed the change if you need us to.
We encourage people to learn by doing, to tackle change challenges head-on. But we're with you on that journey, giving expert guidance and support as and when you need it.
We love seeing you and your teams unravel the complexities of change, create solutions and start to achieve your strategic goals.
Your needs are at the heart of everything we do. Established in 2005 we offer training and consultancy support in Change management, Project management and People skills.
We help you and your organisation to manage people, projects and change with less stress and to increase effectiveness when implementing change to develop a change approach that improves organisational performance and builds capability.
Whether it is an in-company training course, an open course or a more bespoke consultancy offering you require, we will take the time to get to know you, to understand the obstacles you are facing, and work with you to find the right support and approach to implementing projects and managing organisational change in your business environment.
Combining a rich mix of expertise, we help you achieve the right balance between focusing on the process of delivering projects whilst supporting people through the uncertainty of fast-paced change. After all, one can't happen without the other.
Our aim is to provide impactful support and solutions that help people meet their goals and build the knowledge, skills and confidence to apply what is learned to their work. For those leading change we develop leadership and management skills that help overcome resistance to change so that it may be implemented more successfully and be transformational to your business.
For those impacted by change, we offer programmes to help people build their change resilience and to see how they can be more proactive in shaping change and making it happen in a way that is more doable for them.
For those responsible for delivering change we cover how they can integrate change management activities into project and programme management plans to develop a more joined-up approach to making organisational change happen.
Our experience and approach
We have experience in
A diverse range of safety-critical environments so we appreciate a culture of assurance, governance, risk management and health and safety

Large complex organisations undergoing major transformation programmes to develop their own organisational change management models and framework

Supporting cultural change processes moving from traditional top-down management approaches to more adaptive and agile ways of working

Working with smaller organisations who are growing rapidly and want to introduce more structure and best-practice approaches for change management and project management as they expand and deal with ongoing, transformational changes
We don't believe that "one size fits all", as each company has their own unique challenges to overcome, their own organisational development objectives, and change management and project management challenges. So we adapt our approach to meet the needs of each organisation to help them overcome these challenges and achieve their goals.
Our approach
We focus on your goals
We take time to get to know you, understand the obstacles you're facing, and work with you to find the right support solution.
We build capability and capacity
We help you to build your skills so you have the confidence to put what you learn into practice and get the work done.
We act as expert guides
You learn by doing whilst tackling your real-life challenges with us as your expert guides every step of the way.
ChangeQuest has a strong team of trainers and consultants who are skilled facilitators, have real world experience and keep a practical focus.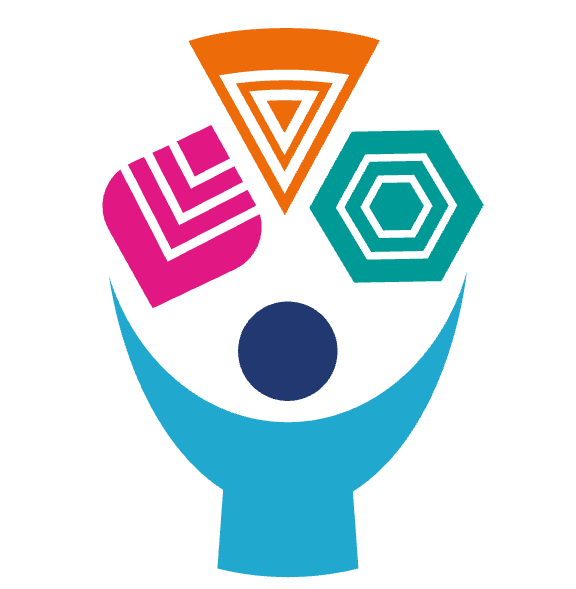 What our clients say
"The whole experience of working with ChangeQuest has helped us to see training in a different light. They think well beyond the delivery of the course, ensuring the quality of their training gives the widest possible benefits. We now have greater competence across our workforce, and a large number of staff have the skills to deliver extraordinary work. Their approach worked well for us and our teams have used the knowledge from that course daily. ChangeQuest is a one-stop shop for all learning & development connected with change management and project management. They offer the highest quality of training and excellent value for money."
Osadebe Ogwudile, Learning & Development Manager, Foreign Commonwealth Office
Success stories
The British High Commission in Nigeria wanted to invest in workforce training to improve change management capability
A strategic decision was made to extend the responsibility of the NHBC IT Project Management Office
Hitachi Consulting had developed their own project delivery methodology but needed a more structured approach
Organisations we've worked with
Our experience is vast and our clients come in all shapes and sizes. We work within many sectors including education, health, housing, local and national government, the media industry and arts.
All our programmes are based on our down-to-earth practical approach, combining change management and project management best practice with in-company examples that get teams working on real solutions.
We build strong relationships with our clients, helping them grow professionally and achieve strategic goals.
ChangeQuest monthly highlights
Learn how to develop transformative resilience in the workplace and organisational change readiness with this short development course
Get results quicker with culture change, leading transformation or developing a change management framework and toolkit, all with our expert support
Fully accredited and certified
Trusted experts, specialising in in-company professional development and support