Enabling you and your organisation to navigate change
with ease and confidence
Find out more about ChangeQuest
We'll take the time to get to know you, understand the obstacles you're facing, and work with you to find the right solutions
You'll learn from skilled professionals with real world experience – they've been there, got the t-shirt and the scars to show for it
We take care of you. Clients tell us that they value our professionalism, integrity, flexible solutions and can-do attitude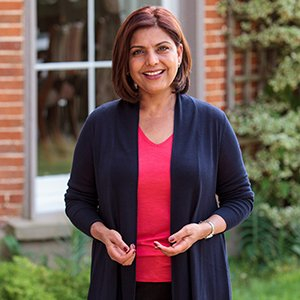 Ranjit Sidhu
Founder of ChangeQuest
Accredited in Change Management, AgilePM, Facilitation Skills, AgileSHIFT and PRINCE2 Agile. Also a SCRUM Master, certified NLP trainer and an Assessor for the APM Practitioner.
What makes us different?
We believe our understanding of people and processes makes us stand out. People need processes to solve problems. But processes only work if people are on board with them. Balancing the needs of both is one of the trickiest areas of change management.
We know what it takes to get them working in harmony.
We work in a practical and down to earth way, blending change and project management theory with your real-life examples.
We like to work in partnership with you, to know your organisation, culture, what makes things tick there, your challenges and your aspirations. Based on what you tell us, we design and deliver the level of support that's right for you, whether that's training, consultancy or both. We can also help you embed the change if you need us to.
We encourage people to learn by doing, to tackle change challenges head-on. But we're with you on that journey, giving expert guidance and support as and when you need it.
We love seeing you and your teams unravel the complexities of change, create solutions and start to achieve your strategic goals.
Want to know more about ChangeQuest and discuss how we can support you and your business?
Let's talk today
Meet the team
Learn from skilled professionals with real world experience
Ray Wicks
Specialist in Change Management and Leadership
Accredited in Change Management, Managing Transition, Emotional Intelligence Profiling and also a Leadership Coach.
Ray has delivered many leadership and management development programmes and can be relied on for a pragmatic 'outcomes-driven' approach to the challenges of delivering change.
His wide-ranging experience has demonstrated that the people side of change is critical to successful outcomes.
He is an accredited trainer, is one of the authors of The Effective Change Manager's Handbook, and is skilled in working with organisations to implement change, using techniques from coaching, change management, emotional intelligence and interpersonal skills.
Debbie Fisher
Specialist Change Manager
Accredited in Change Management training. EMCC Senior Coach Practitioner, PgDip in Coaching and Development and NLP Practitioner.
Debbie Fisher is a change professional with over 15 years experience in leading change in organisations including DWP, House of Commons, Ofcom and BBC.
This ranged from developing and implementing new organisational strategy, introducing new technology, improving electronic information management, reviewing business processes and complete business transformation.
She has worked in a variety of roles including project, programme and change management and is a qualified practitioner in all.
Steve Browne
Specialist in Project and Programme Management
Accredited in AgilePM, PRINCE2, APMP, PMI's PMP, TOGAF and is a SCRUM Master.
Steve started his career as a computer programmer before progressing to pre-sales consultancy and client training on a global basis. He developed a strong interest in formal methods and project management, which led to programme and portfolio management roles and his involvement in increasingly complex projects.
Steve worked with both on-shore and offshore teams to deliver change on behalf of clients, with a focus on gaining commitment and driving implementation. He has several years' experience as a trainer, delivering a wide range of accredited courses.
Clive Wood
Specialist in Project and Programme Management
Accredited PRINCE2 trainer. Works extensively to help develop bespoke project management frameworks and modules.
Clive is an experienced Programme and Project Management specialist who has worked as a consultant, practitioner and trainer for both private and public sector organisations.
Clive communicates confidently and clearly, both in writing and orally, and has a lively, enthusiastic and flexible style that encourages and maintains interest. He brings a pragmatic, grounded approach to applying the theory of management and projects, enabling others to see the benefits of applying the principles rather than getting lost in the methodology.
Since September 2017, he has worked extensively with local councils across London and the South East.
Joe French
Specialist in Project and Programme Management
Accredited in MSP, MoP, AgilePM, PRINCE2, MoR, APMP and ITIL.
From his roots as a successful IT developer and project manager, Joe moved into project and programme management training and consultancy within the public and private sectors.
He has real world experience, including building and implementing a coherent project and programme management capability as part of a portfolio centre of excellence within a large-scale and complex global organisation. Joe is an accredited trainer for a range of courses, and specialises in delivering AgilePM training.
His confident, articulate, and empathetic training style receives consistently excellent feedback from delegates, and is reinforced by his proven track record in project delivery.
Rowena Rolt
Specialist in Leadership and Management Development
ICF accredited Coach, Integrative Psychotherapist and NLP Practitioner.
Rowena Rolt is a learning and development specialist, an ICF accredited coach and an integrative psychotherapist with a passion for engaging facilitation.
For over 25 years she has designed and delivered bespoke learning solutions for a broad range of public and private sector clients worldwide. Her soft skills and management/leadership workshops are experiential and known for having psychological depth combined with practical relevance to the workplace.
She believes in 'top down' transformational change events that connect people with the mindsets, skills and behaviours required to bring about change. Rowena coaches individuals to understand the micro-changes they need to work on to bring about the internal changes that deliver external results.
Roger Sidhu
Operations and Client Management
Roger manages the operations at ChangeQuest. He supports and takes care of our clients in the run up to, during and after training or consultancy work. He loves a challenge – from having to get a course ready to run half-way around the world in three days, to helping get a broken pair of prescription glasses fixed in a morning. No task is too big or small!
Roger has had a varied career, with roles ranging from IT Operations for a Commodities Broker on the London Metal Exchange, technical consultant for Unisys and several years working in Africa as an expat, where he was a Client Relationship Manager for a wide range of clients and even doubled as a company pilot occasionally. In addition to having a range of technical qualifications, he is an NLP Practitioner, and has an MA in writing for screen and stage.
Roger believes in doing the very best in what he does, to enable the rest of the team to be the very best at what they do.
Learn about successful change and project management from the experts
Get in touch today to find out more